Excellent nutritional results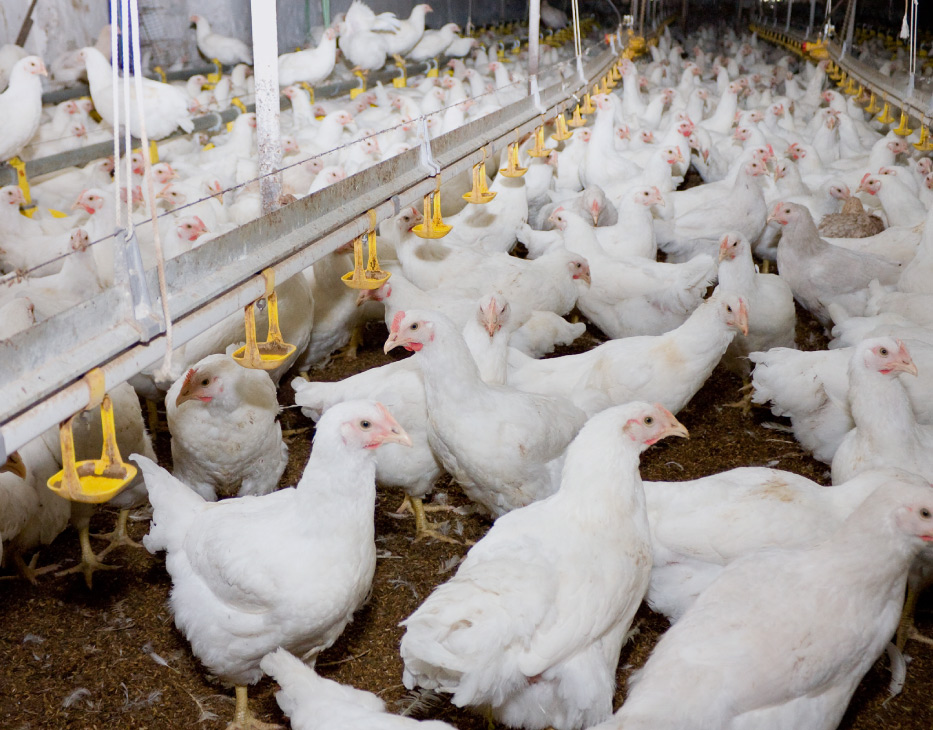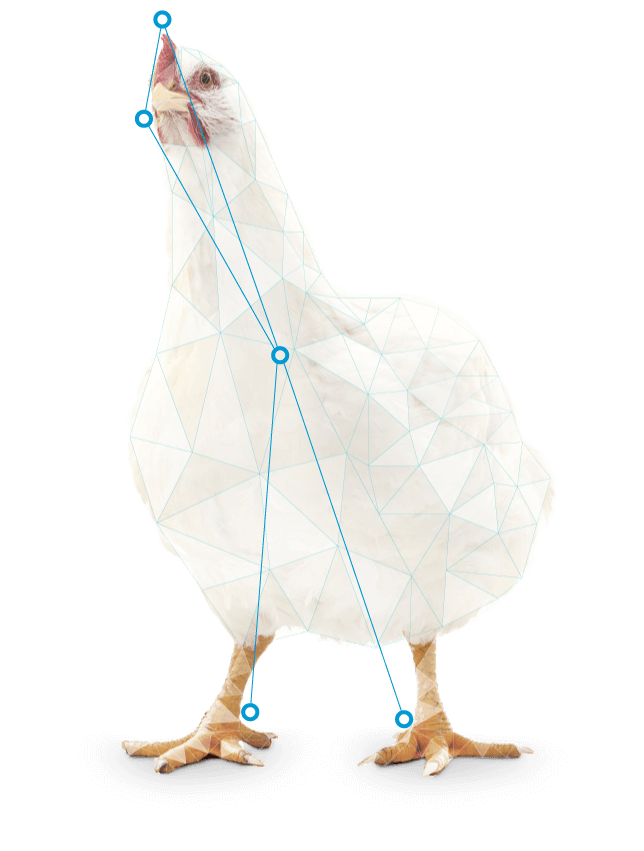 Usage in Broiler Feeds for Improvement of ADG: trials in Research Stations and field trials have demonstrated that using PerfectDigest™ FPI at 1% DM improves average daily gain when fed across the life of the broiler. Trial results can be noted in Figure 1.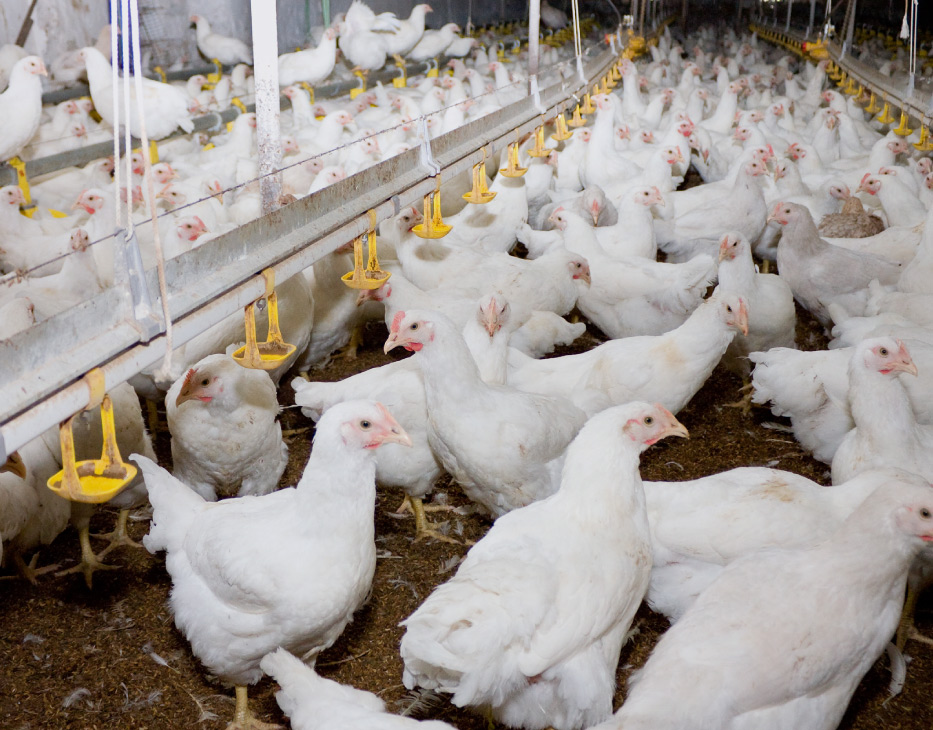 Figure 1:
Growth trial
(BARC, Thailand, 2010)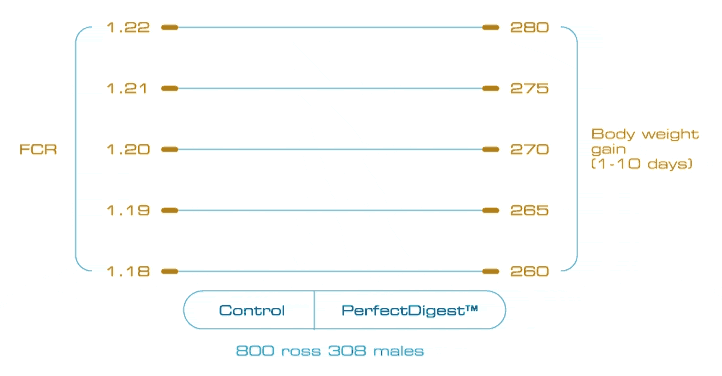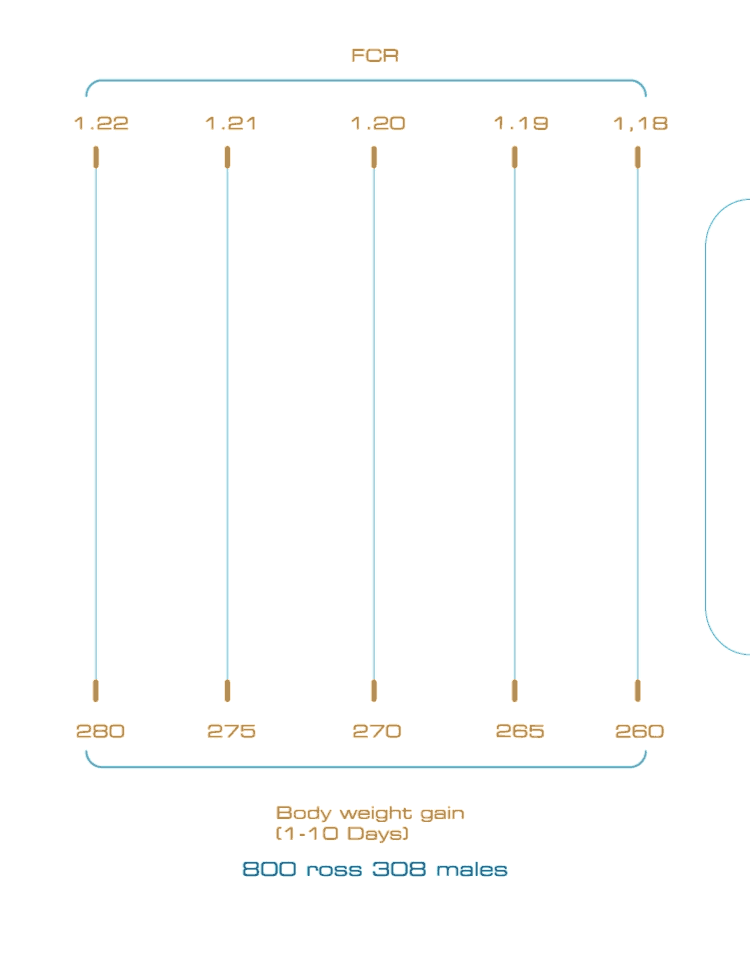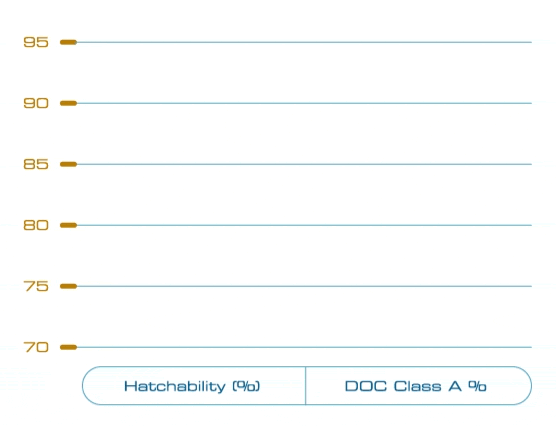 Feedback from the field
In broiler breeders (Figure 2):
Improved hatchability
Higher Class A DOC
More aggressive males
Improved colouration
Improved weight gain during moulting, better feathering and colouration
Figure 2:
PerfectDigest™ FPI
in broiler breeders' water

PerfectDigest™ provides for Increased Bioavailability of Peptides. University trials conducted in broilers where PerfectDigest™ was added to the drinking water show significantly increased levels of amino acids in the blood, especially during stress conditions. Trial results can be noted in Figure 3. Broiler performance increased by 9% in terms of weight gain and FCR improved by 3%.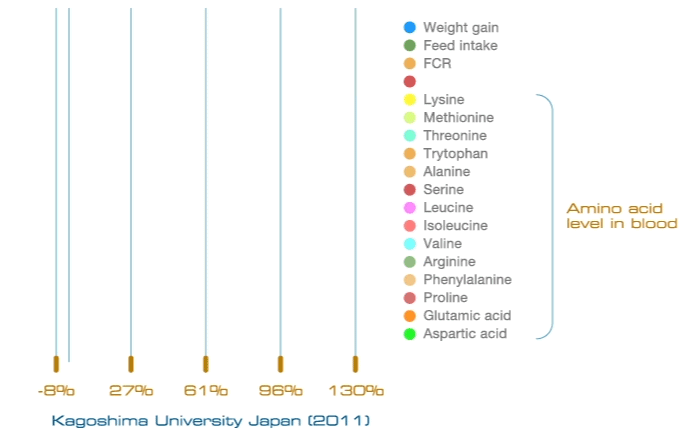 Figure 3:
PerfectDigest™ FPI
in broilers
under heat stress
(0% changer over control)
PerfectDigest™ FPI in drinking water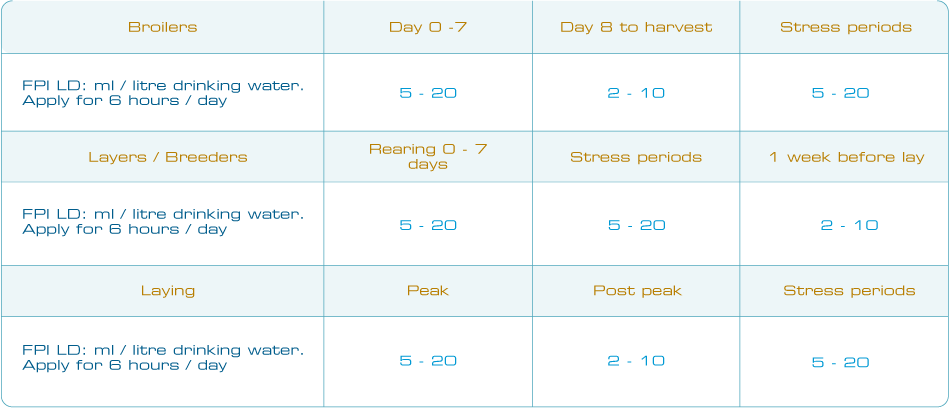 Feedback
Feedback from the field in broiler breeders:
Improved hatchability
Higher Class A DOC
More aggressive males
Improved colouration
Improved weight gain during moulting, better feathering and colouration
In broilers:
Improved ADG and FCR
Compensatory growth in runt birds
Improved colouration